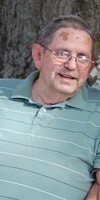 Roy Elmer Turner
Rev. Roy Elmer Turner, 74, husband to Pat Graves Turner, went to be with the Lord on Wednesday, October 4, 2017.
Rev. Turner was born in Easley to the late Virgil Turner and Nellie Elizabeth Cunnup Turner. Before retiring, Roy served as pastor of Southside Baptist Church in Frostproof, FL and Scotland Baptist Church in Scotland, GA. He also served as an interim pastor for several churches. He was currently a member at Beulah Baptist Church in Fountain Inn.
Surviving, in addition to his wife, are two daughters, Darlene Dorsey and her husband Tim, and Diane Turner; one sister, Rosa Lee Fairchild; two grandchildren, Chris and Gabriel Dorsey. He was predeceased by a brother, Jerry Mulinex; and two sisters, Betty Jeffries and Christine Waples.
Funeral services will be 11am Saturday at Beulah Baptist Church, officiated by Rev. Chris Bryan and Rev. Al Hammond. Burial will follow in the church cemetery.
Memorials may be made to Beulah Baptist Church, 1762 Greenpond Road, Fountain Inn, S.C. 29644; or to Laurens County Cancer Association, 1337 Medical Ridge Road Clinton, S.C. 29325.