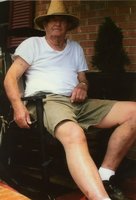 Bobby David Painter, Sr
Bobby D. Painter, Sr., 81 widower of Doris Belch Painter, went to be with the Lord, Thursday, March 29, 2018.
Mr. Painter was born in Forest City, NC to the late John Howard Painter, Sr. and Kansas Boone Painter. He was retired from Flavorich Dairy and a member of Fountain Inn First Baptist Church where he was in the Larry Wooten Sunday School Class, sang in the church choir and was a Sunday School placement officer. Bobby was a Mason at the Masonic Lodge 192 in Fountain Inn and was a Shriner.
Surviving, are three sons, Robbie Painter (Wanda), Mike Painter (Beth) and David Painter, Jr.; three daughters, Wanda Lawson (Kenneth), Kathy Robinson and Kelly Willis (Jimmy); a sister, Dee Pruitt; a special friend, Emily Greer; thirteen grandchildren and twenty-one great-grandchildren. In addition to his parents and wife, he was predeceased by a brother, Johnny Painter.
Graveside services will be 12:30 p.m. Monday at Cannon Memorial Park Mausoleum. The family will receive friends from 11 a.m.-12 p.m. at Fletcher Funeral Service.
Memorials may be made to Shriners Hospital, 950 West Faris Road, Greenville, SC 29605 or to Gibbs Cancer & Research Institute, 101 E Wood Street, Spartanburg, SC 29303.