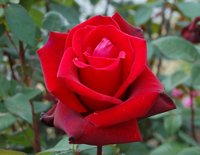 Jack "Wallace" Miller
Jack Wallace Miller, 96, widower of Frances Turner Miller, went to be with the Lord, Sunday, June 3, 2018.
Mr. Miller was born in Greenville to the late Perry Doc and Tina Kirtsy Miller. He was a charter member of Leawood Baptist Church and an U.S. Army Air Corps veteran.
Surviving, are two sons, Glenn Miller and wife Phyllis and Van Miller; two grandchildren, Gregory Miller and wife, Tonya and Baron Addis; seven great-grandchildren, Blandon Miller, Jaden Miller, Olivia Miller, Ethan Miller, Graham Addis, Ashley Addis, and Henry Addis; four brothers, Gary Miller, Perry Miller, Jerry Miller and Bobby Miller; four sisters, Joyce Mize, Lillian Wooten, Dorothy McCoy and Claudia Hughes and a brother-in-law, Adger Turner. He was predeceased by a daughter, Glenda Miller Addis and a sister, Wilma Miller.
Funeral Services will be 2pm Wednesday at Fletcher Funeral Service. Burial, with Military Honors, will follow at Graceland East Cemetery. The family will receive friends one hour prior to the service.
Memorials may be made to Meals on Wheels, 15 Oregon Street, Greenville, SC 29605.