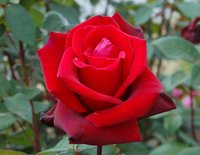 Edward Thomas Checke
Edward "Eddie" Thomas Checke, 68, widower of Goergeann Rusnak Checke, went to be with the Lord on Sunday, March 3, 2019.
He was was born in Lodi, NJ to the late Adam Edward Checke and Ruth Florence Ann Seamon Rusnak.
Surviving are a daughter, Marisa McConnell; a brother, Adam Checke Jr. and wife Terry; four sisters, Mary Frances Checke Korsakoff, Nellie Christine Checke Schmid, Christine Mary Checke, and Eleanor Thurston and husband James; and a grandson, Bradley McConnell.
The family will receive friends 4-6 p.m. Friday, March 22nd, at Fletcher Funeral Service.