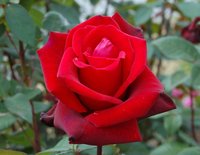 Katherine Craine Smith
Katherine Craine Smith, 72, widow of Harold J. Smith, went to be with the Lord, Saturday, March 23, 2019.
Mrs. Smith was born in Ware Shoals to the late George Washington Craine and Daisy Kelly Craine. She loved cooking, baking and working in the yard.
Surviving, are a son, Danny Smith; eight grandchildren, Anna Marie Smith, Jonathan Smith, Michaela Smith, James Campbell, Kimberly Smith, Brittany Smith, Michelle Smith and DJ Smith; six great-grandchildren, Jamison Campbell, Madison Putnam, Brantley Putnam, Natalie Putnam, Lyla Przybylo and Lucas Przybylo and a daughter-in-law, Shirley Payne (Michael). She was predeceased by two sons, Wayne Smith and David Smith; four brothers, Andrew Craine, Andy Craine, Harold Craine and Ben Craine and three sisters, Lib Cannady, Nannie Mae Hall and Ollie Mae Mason.
Visitation will be 5-7pm Monday at Fletcher Funeral Service.
Funeral Services will be 1pm Tuesday at Fletcher Funeral Service. Burial will follow at Cannon Memorial Park.