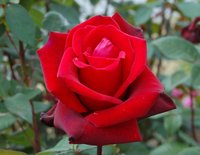 Frankie Ann Leake
Frankie Ann Atkins Leake, 90, widow of James Carroll Leake, went to be with the Lord on Tuesday, March 26, 2019.
Mrs. Leake was born in Greer to the late Johna Atkins and Dessie Hempley Atkins. She retired from Bank of America and was a member of Simpsonville First Baptist Church.
Surviving are a son, Jimmy Leake and wife Gloria; a sister, Lucy Morris; two grandchildren, Adrianne Raburn and husband Jimmy, and Steve Hoffman and wife Erin; and three great-grandchildren, Andrew Hoffman, Ashley Hoffman, and Alexa Morgan. She was predeceased by a daughter, Judy Leake; four brothers, Hubert Atkins, Luther Atkins, Lyman Atkins and Edgar Atkins; and two sisters, Ivyl Atkins and Hilda Kay.
Graveside services will be 11 a.m. Friday at Cannon Memorial Park, officiated by Rev. Ashley Moore.
Memorials may be made to Alzheimer's Association, 301 University Ridge, Greenville, SC 29601.