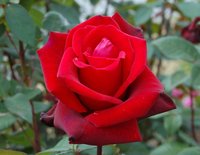 Myrtice Esther Hunt
Myrtice Esther Hunt, 79, went to be with the Lord, Friday, September 6, 2019.
Ms. Hunt was born in Greenville County to the late Carl Preston Hunt and Esther Cleveland Hunt.
Surviving, are a niece, Elizabeth H. Walker and husband William and a nephew, William D. Hunt, Jr. and wife Suzanne. She was predeceased by a sister, Betty H. Jones.
Graveside Services will be 10am Tuesday at Graceland East Cemetery.