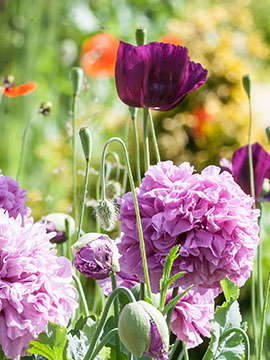 Obituary of Helen Kinard
Helen Hunter Gresham Kinard, December 10, 1918 – July 23, 2018, passed away after declining health for the past two years. Born in Simpsonville, she was the daughter of the late William Franklin Gresham and Sarah Bright Lanford. She was predeceased by a brother, Metz L. Gresham; and her two sisters, Sarah Gresham Blanton and Bright G. Parker. She graduated from Simpsonville High School and Limestone College, where she served as president of the student body, and earned a degree in education. She completed graduate studies in education at Furman University. She taught school in the Greenville County School System at West Gantt Elementary and Bethel Elementary, retiring after 32 years of service.
Helen Hunter was married to the late LTC Edwin Airial "Bud" Kinard, USAF Retired, and was also predeceased by her oldest son, W. Frank Kinard. Her youngest son, Richard G. Kinard is married to Harriett Stone-Kinard and lives in Greenville, SC. She is survived by her grandson, Richard Gresham Kinard Jr. and wife Lauren of Mount Pleasant, SC; granddaughter, Mary Kinard-Lane of Greenville, SC; and three great-grandchildren, Gresham Kinard, Hampton Lane, and Victoria Kinard. She also has a niece, Judy Gault of Simpsonville; and a nephew, Frank Gresham of Prairieville, LA.
Helen Hunter, or "G.G." as she was called by the family, was a devoted mother, grandmother, and great-grandmother. She had a love of God, family, friends, learning and life in general. She will be deeply missed by her family, friends, and all who knew her. She has given her family so much to be thankful for and so many special memories. The loss we feel is so great, but not as great as the legacy and love she gave us.
A graveside funeral service will be 11 am Friday, July 28th, at the Simpsonville City Cemetery. The family will receive friends at their home, 58 Lake Forest Drive in Greenville on Thursday, July 27th, from 6-8 pm. Memorials can be made to the Chapel Fund of Simpsonville First Baptist Church, 3 Hedge Street, Simpsonville, SC 29681; or to the College of Charleston Foundation, The Dr. W. Frank Kinard Endowment Fund, 66 George Street, Charleston, SC 29424.