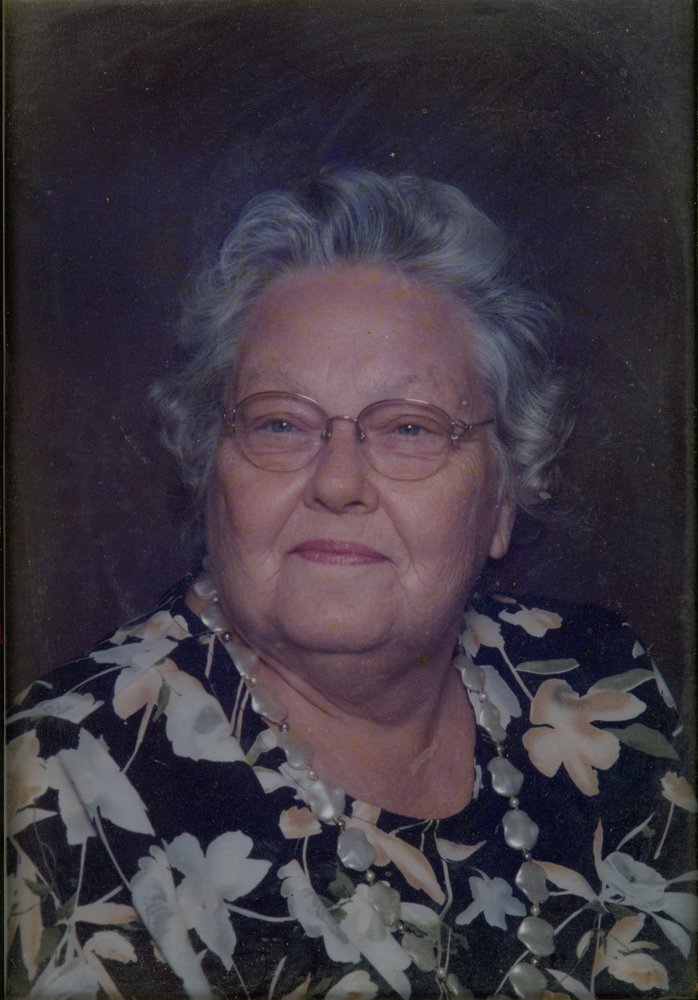 Obituary of Mattie Belle Kinard
On the morning of July 13, 2019, Mattie Belle Wilburn Kinard peacefully passed from this world into the loving arms of our Heavenly Father at the age of 88. She was surrounded by her family as she made the journey home. The last surviving daughter of C.T.S. Wilburn, Sr. and Mary Hazeltine Wilburn, Belle was born in Union, South Carolina on April 25, 1931. Her childhood years in Union blessed her with many wonderful memories including when she started school at just 3 years old. She loved riding in the "school bus" (an old Ford with a rumble seat) driven by her brother filled with the neighborhood children. She also played Sleeping Beauty in a school play. She loved telling the story of how she said her line, "Oh, I have pricked my finger!" before she remembered to spin the spinning wheel. She attended Union High School and enjoyed many class reunions throughout the years. After completing high school in 1949, Belle chose to further her education by entering the University of South Carolina. She graduated in 1953 which included one year of law school. Her father's law school plans were interrupted with the meeting of her handsome brown-eyed sweetheart, Dennis Hansford Kinard. His romantic proposal on the way to the movies of, "So you want to get married?" could not be resisted, and he made a U-turn to get the marriage license before the court house closed. They eloped to the surprise of her conservative parents and that began Belle's pattern of an unconventional perspective. The couple moved to Simpsonville with two small children in 1956 where they built their home chosen by her from a picture in a magazine. They joined the First Baptist Church in Simpsonville, and she served there as a child, youth, and adult class leader over her 60-year membership. She especially enjoyed being a part of the Esther Sunday School class and Morehead Circle. She also created a welcome ministry and wrote a note to every new member for several years. Her husband passed after 20 years of marriage leaving her a widow at 42. She raised her three children and had the pleasure of living the rest of her life in her home.
Belle began a teaching career that lasted for 28 years during which time she taught at Greenville High School, Carolina High School, Simpsonville Elementary, and Bryson Middle School. Her main subjects were Math and Science and she took pride in hands-on teaching techniques including plucking a chicken, preserving a shark in a jar, participating in "Invent America", explaining 'good' dirt, and making rockets. She led many field trips up and down the coast to positively influence students to invent, create, and explore. It was rare that she could go anywhere in town where there was not a student calling her name and thanking her for her influence. She retired in 1993 but continued to tutor in her home for several years. When she could no longer tutor, she sponsored several children through Children's International and World Vision.
Surviving Belle are her children and daughter-in-law, Dennis Hansford Kinard, Jr., Janis Fowler Kinard, Cheryl Marie Eaton, (Ross Eaton – deceased), and Angela Gibbs Kinard who will all miss her dearly. Her love of nature, children, family pictures, art, poetry, and music is a legacy passed down to her grandchildren, Christina Ishani Bickley, Phil Bickley, Crystal Farlin, and her husband Chuck, Daniel Kinard, and his wife Kayli Lehman, and Cierra Kinard as well as her great grandchildren, Joah Bickley, Daphne Bickley, Lexi Farlin, Jaden Farlin, Bryson Bryant, Mason Bryant, and Grayson Bryant. She appreciated God's creations as well as the inventions of man. She loved the colors of everything especially yellow flowers which "show up the best". She took great pride in her mug collection which started with all of the states she has visited but quickly became a gift from everyone's travels around the world. Unbeknownst to the workers, she also supervised the building of the bridges of the I-85 and I-385 gateway overseeing their progress each week and told every visitor how it was going.
She was preceded in death by her beloved brothers and sisters, C.T.S. Wilburn, Jr., Jasper Meador Wilburn, Mattie Adeline Nichols, Mary Juanita Wilburn, Annie Ruth Windell, John Earl Wilburn, and Ruby Evelyn Wilburn who she is now reunited with in Heaven. Her numerous nieces, nephews, great nieces, and great nephews sent requests that she seek out all of their loved ones old and young who passed too early to give their love. Belle's great presence in the lives of her family is irreplaceable. Her uniqueness and loyalty of family will forever be in their hearts. Until we all see her again, we will remember one of her favorite verses, Matthew 5:14-16, which emphasizes, "Let your light so shine!" Heaven has gained an inquisitive soul and her family hopes Jesus is ready to answer a lot of questions.
Visitation will be held at Fletcher's Funeral Home in Fountain Inn from 5pm to 7pm on Tuesday, July, 16th. The funeral will be conducted in the Chapel of the First Baptist Church in Simpsonville on Wednesday, July 17th at 11am followed by a brief service in the Mausoleum Chapel at Cannon Memorial Park. The family has asked that attendees feel free to wear Belle's favorite colors of blue or yellow in her memory.
In lieu of flowers, her family has requested a donation to the Pehucci Children's Orphanage in Kenya by sending funds to Angela Kinard, 114 Manchester Dr., Mauldin, SC 29662. The consolidated funds will be wired to Kenya to feed over 900 orphans and desperate children.
Visitation
6:00 pm - 8:00 pm
Tuesday, July 16, 2019
Fletcher Funeral Service
1218 North Main Street
Fountain Inn, South Carolina, United States
864-967-2424
Funeral Service
11:00 am - 12:00 pm
Wednesday, July 17, 2019
Simpsonville First Baptist Church
3 Hedge Street
Simpsonville, South Carolina, United States
Share Your Memory of
Mattie
About Us
At Fletcher Funeral and Cremation Services, we take pride in doing our absolute best to ensure your needs are met. We proudly serve Fountain Inn, South Carolina and all of our surrounding communities.